Michael Cote
President & CEO
Mike Cote became chairman and CEO of SecureWorks in February of 2002 and led the company through an acquisition by Dell in February of 2011. Under his leadership, the company has grown to become one of the leading security solutions firms. Prior to joining SecureWorks, Mike held executive positions with Talus Solutions, a pricing and revenue management software firm acquired by Manugistics in 2000. Mike joined Talus from MSI Solutions, a web application development and systems integration company where he was Chief Operating Officer. In addition to other technology executive roles, Mike's early career included international assignments with KPMG. His leadership style is marked by open communication, high integrity, and a client-centric philosophy. Mike is a Certified Public Accountant and a member of Business Executives for National Security. Mike is a graduate of Boston College with a double major in computer science and accounting.
Stacie Hagan
Chief People Officer
Stacie Hagan has served as our Chief People Officer since July 2015. Before joining SecureWorks, Stacie was an officer of EarthLink, an IT services, network and communications provider, where she served as EVP of Customer Operations for the company's 150,000 business customers since 2013. From 2007 to 2013, Stacie served as EarthLink's Chief People Officer while also leading enterprise process improvement during a period of significant restructuring and acquisitive growth for the company. In addition, she served in a variety of human resources roles for EarthLink from 2002 until 2007. Stacie was co-founder and President of SynerChange, an executive coaching and organization development consulting firm, from 1993 to 2002. Stacie co-authored a book on eliminating organizational barriers to high performance. Stacie is a graduate of Yale University.
Alexandra Gobbi
Chief Marketing Officer
Alexandra (Alex) Gobbi has served as our Chief Marketing Officer since December 2016, and is responsible for the company's global product marketing, brand development, corporate communications and demand generation activities. Prior to joining SecureWorks, Alex was Senior Vice President of Corporate Marketing and Communications for EarthLink. Prior to EarthLink, Alex was Vice President Marketing at PRGX Global, Inc. and prior to that she served as Director, Global Market Intelligence for Enterprise Services at Hewlett-Packard. She also spent 11 years with A.T. Kearney as a consultant. Originally from Belgium, Alex earned her undergraduate degree in Brussels and a Master's in Business Administration from UCLA.
Kevin Hanes
Chief Operating Officer
Kevin Hanes is SecureWorks' Chief Operating Officer and has responsibility for our Security Risk and Consulting business, global client service and delivery of our managed security solutions. Previously, he was the Executive Director of Infrastructure and Cloud Computing for Dell, where he was responsible for infrastructure outsourcing, consulting and cloud computing offerings. Kevin holds a bachelor's degree in a Computer Systems Management from Saint Edwards University, and a master's degree in business administration from the University of Texas at Austin. Kevin has two patents issued and 12 pending in the area of services automation.
George Hanna
Chief Legal Officer
George Hanna joined SecureWorks in October 2015 and is responsible for managing all global legal and compliance activities. Prior to joining SecureWorks, George was the Executive Vice President, Chief Legal & Administrative Officer for YP Holdings, one of the largest digital media companies in the U.S. Prior to that, George was Executive Vice President of Sales & Marketing and was the Chief Legal Counsel for Wellmark Blue Cross Blue Shield. He was also the Vice President & Deputy General Counsel for BellSouth. George earned a Bachelor of Business Administration with a major in Finance from the University of Miami and his Juris Doctorate from the University of Miami, School of Law.
Barry Hensley
Chief Threat Intelligence Officer
Col. (Retired) Barry Hensley leads SecureWorks' Counter Threat Unit™ (CTU) and Cyber Threat Analysis Center (CTAC). The CTU™ is an expert group of security researchers who identify and analyze emerging threats while developing countermeasures to protect our clients. CTAC are leading security analysts embedded in our Security Operations Centers (SOC) worldwide. The CTU and CTAC partnership enables the team to quickly apply our threat intelligence to the day-to-day client consultations. Barry is also the former Director of the Army's Global Network Operations and Security Center (AGNOSC). Barry served in various leadership positions at all levels within the communications and information security career field throughout his 24-year Army career. Barry holds a BBA in Information Systems from Georgia Southern University, an M.S. in Telecommunications from the University of Colorado and is a graduate of the National War College.
Wayne Jackson
Chief Financial Officer
R. Wayne Jackson is SecureWorks' Chief Financial Officer and has served since July 2015. Prior to joining SecureWorks, he was a partner at Pricewaterhouse Coopers, LLP, or PwC, an independent registered public accounting firm. At PwC, Wayne was the lead engagement partner for several of the firm's largest clients. In addition, he served as the global leader of the firm's Entertainment and Media Group from June 2004 through June 2007. Wayne also served at PwC in a variety of roles between July 1979 and March 2000. From March 2000 to October 2002, Wayne was Chief Financial Officer and Senior Vice President of Concert Communications Services, a global joint venture created by AT&T Inc. and British Telecommunications plc, two global telecommunications companies. Wayne is a certified public accountant. Wayne received his Bachelor of Science degree in Accounting from The University of Alabama.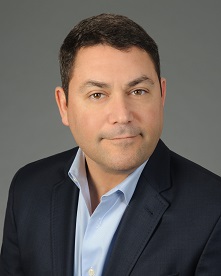 Jason Capitel
Chief Revenue Officer
Jason Capitel has served as our Chief Revenue Officer since February 2017 and is responsible for the company's global sales activities. He most recently served as Chief Revenue Officer for Dell EMC's Enterprise Content Management Division (CMD), where his strong belief in value-based selling returned the business to growth. Jason spent 14 years with EMC during which time he held a variety of global executive positions, in addition to his most recent role as Chief Revenue Officer. These included serving as divisional Vice President of Alliances & Verticals in Dallas and as Chief Operating Officer of EMC EMEA in the UK. Jason has extensive experience in enterprise sales and channel partnerships with a proven track-record of helping companies achieve and maintain a $1B+ revenue stream. Jason earned a Bachelor of Science degree from Southern Illinois University.
Jon Ramsey
Chief Technology Officer
Jon R. Ramsey is the Chief Technology Officer at SecureWorks. Jon has 25 years of hands-on experience at every level: system administrator, software engineer, analyst, security penetration specialist and senior engineer. Prior to joining SecureWorks, Jon worked for the Computer Emergency Response Team (CERT), Siemens, and the University of Pittsburgh. Jon earned a Master's degree in software engineering from Carnegie Mellon University and a Bachelor of Science in computer science from the University of Pittsburgh.
Rob Scudiere
Senior Vice President of Engineering and Chief Information Officer
As Senior Vice President of Engineering and Chief Information Officer, Rob Scudiere is responsible for directing engineering, information technology and enterprise applications. Prior to joining SecureWorks, Rob was Vice President of Technology for VeriSign's Security Services business unit, where he was responsible for product development and information technology. Rob joined VeriSign through the acquisition of Guardent, a Managed Security Services company, where he was Vice President of Technology and member of the Executive team. Rob also held leadership roles at several technology and financial services companies, including Guardent, Razorfish, Digitas and Bank of America. Rob received a Bachelor of Science degree from Bentley University.
Investor Relations E-mail Alerts
Sign up to receive e-mail alerts whenever SecureWorks posts new information to the site. Just enter your e-mail address and click submit.